Report of the Annual SRII Global Conference, San Jose, California by Santi Novani
作成日: 2011.04.09
更新日: 2012.12.06
The  Annual SRII Global Conference, March 29 – April 2, 2011

 
First I would like to introduce
myself, my name is Santi Novani. I'm PhD student from Kijima's Laboratory. My
supervisor is one of famous Professor at Tokyo Institute of Technology, Prof
Kyoichi Kijima.

We attended and presented our paper at paper session for the
Annual SRII Global Conference, since SRII
Global Conference 2011 includes selected & invited papers, posters (including
posters from University students), panels/Workshop on key topics, keynotes from
distinguished leaders in the industry and academia, SRII SIGs
strategy/roadmap update and SRII Chapters strategy/roadmap update. Therefore,
we are very cheerful and honour that our paper has been selected for invited
and selected presenters.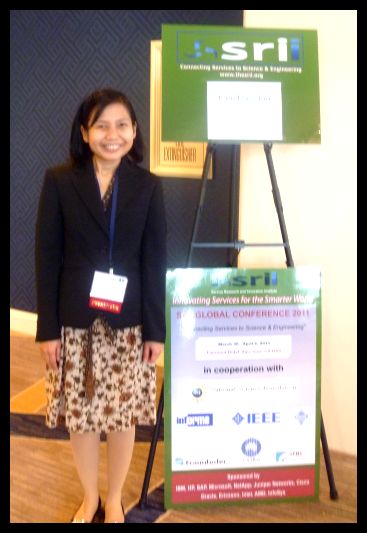 SRII is a global professional
organization for driving Service Research & Innovation and addressing the
above "mega challenges" and connecting Services to Science & Engineering.
The SRII Global Conference is a forum for industry, research/professional
organizations, and academia to share their research work on all the key areas
of Services and especially connecting Science & Engineering to Services
delivered through major verticals such as health care, financial, telecom,
retail, education, government, and energy, to name a few.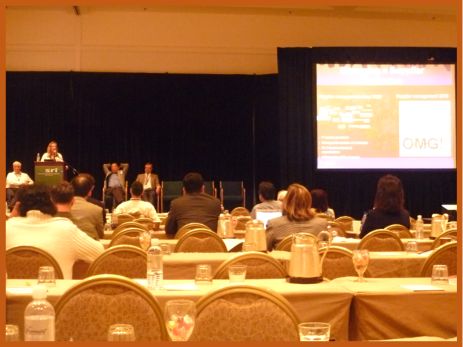 On the first day of Conference, 29 March 2011, I, Prof Kijima, Yuriko Sawatani, Prof. Stephen Kwan and Merce Muller Gorch visit IBM Research at Almaden. Jim Spohrer and Paul Maglio presented their current work. It was great opportunity for me to visit IBM research.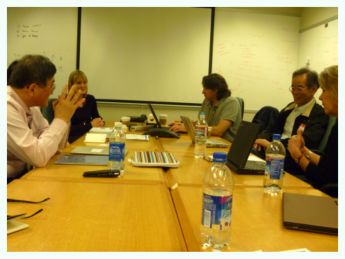 IBM chose the Almaden site in order to further expand West Coast
Research within close proximity to Stanford University, UC Berkeley and
other collaborative academic institutions. Not coincidentally, the
Almaden Valley was then, and is today, an area of San Jose in which
over half of the researchers reside.
Almaden Research Center located in the Santa Teresa foothills
overlooking Silicon Valley is a 540,000 square foot building, well
integrated into the natural landscape, and not visible to the valley
residents below. The building consists of a long spine, often referred
to as "Main Street," with four wings branching off at 45 degree angles.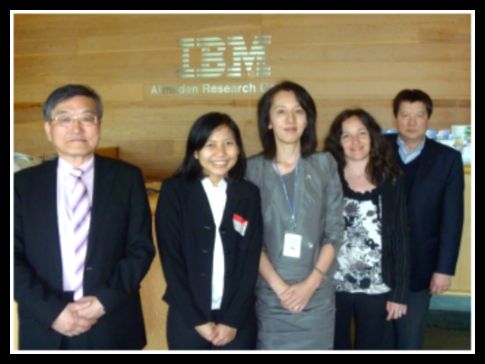 On Thursday, 31 March 2011,
we have done our presentation well. Each of us has thirty minutes to present our material. Since the tight schedule for conference presentations.The presentations in conference sessions will not allow Q&A and discussions.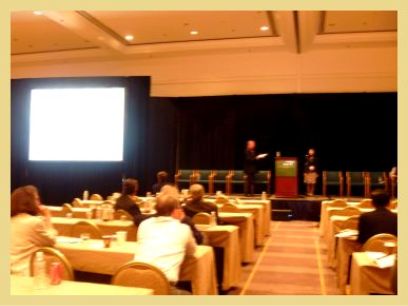 But we are lucky, that we have a good opportunity for Q&A and discussions especially from Jim Spohrer as a father of Service System Science. Jim gave the comment for my future research, since it just starting point for my research.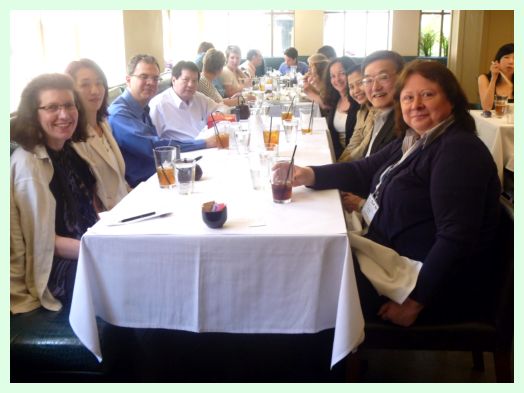 On Friday, we have a good opportunity to visit IDEO,
Service Company at Palo Alto by connecting from Prof. Stephen Kwan. I,
Professor Kijima, Prof Stephen Kwan, Jennifer Wilby, Janet, Yuriko Sawatani,
Merce Muller and Director of IDEO had a lunch together at Three Seasons
Restaurant, Asian restaurant at Palo Alto.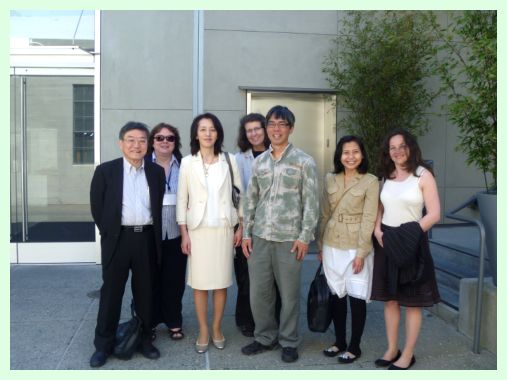 Last day, we went for go sightseeing to San Fransisco. is
the fourth most populous city in California and the 13th most populous city in the United States. San Fransisco is famous for its hills. We went to Twin Peaks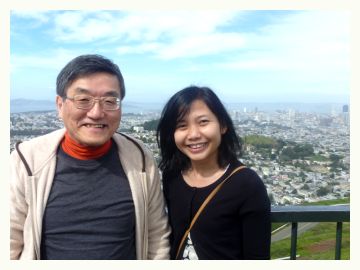 Why visit Twin Peaks? The view,
the view, the view. Being almost at the geographical center of San Francisco
there is no finer place to see the city than atop Twin Peaks. With it's
panoramic views, Twin Peaks should be a must-stop on every tourist's list of
places to go.

 
We went to the Golden Gate Bridge too. Golden Gate Bridge is a suspension bridge spanning the Golden Gate, the opening of the San Fransisco Bay into the Pacific Ocean. As
part of both US Route 101and California State Route 1,
it connects the city of San Fransisco on the
northern tip of the San Fransisco Peninsula to Marin County.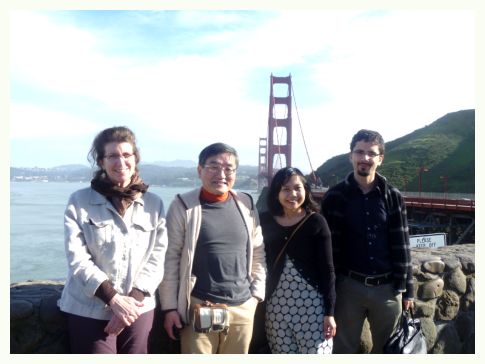 The
conference is interesting and we can meet other researchers to share information and build our relationship by networking. Many experiences we found through the conference and may be it would be the first step of our carrier as
researcher to learn and understand the world of researchers. See you for the next conference in the future.