A Report of ICSSSM 2010, IEEE, Tokyo
作成日: 2010.08.22
更新日: 2012.12.06
The International Conference on Service System and Service Management (ICSSSM 2010), IEEE, Tokyo, Japan, June 28-30, 2010
 
Santi Novani, Phd Candidate
 
IEEE/SSSM' 2010 is the 7th of a series of international events which started since 2004, at National Institute of Informatics, Tokyo, Japan.Over 400 years old, the city of Tokyo grew from the modest fishing village of Edo. The former seat of the Tokugawa Shogun ate, the Imperial family moved to the city after the Meiji Restoration in 1868. Tokyo is the destination for business, education, modern culture, and government.
 
The International Conference on Service Systems and Service Management is a conference related to theory, principal, and application of service. Professor Kijima and his doctoral students, Jerome GALBRUN, Yasuo SASAKI and Santi NOVANI were attending this conference. On Monday, 28 June 2010, Sasaki san presents his paper in session D2: Decision Technologies in Service Systems and Service Management with title Modeling of Systems Intelligent Agents.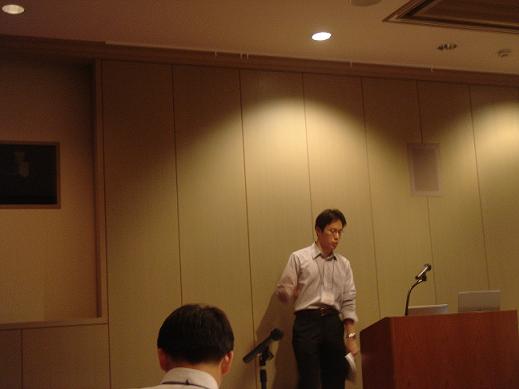 On Tuesday, Jerome and Santi present the paper in same session E4: Theory and Practice in Social Value Creation in Systems Perspective. Jerome's paper is Medical Imaging Technology: Toward a Systemic Service Perspective and Santi's paper is Symbiotic Hypergame Analysis of Value Co-Creation Process in Service System. In the paper, we built a model related to the problem of our field. Our research interest is service system science.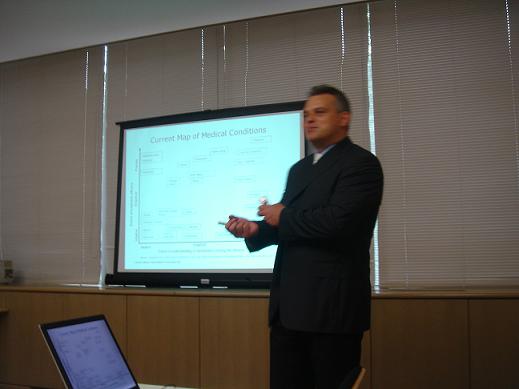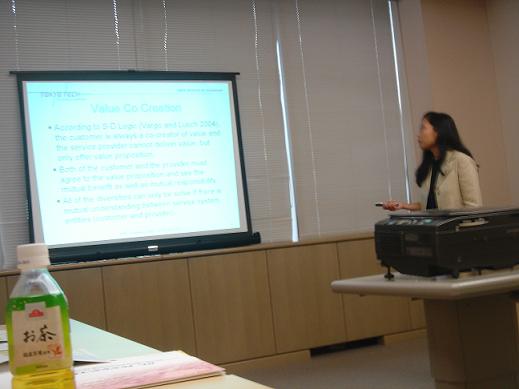 Our chair for this session is our professor, Kijima Sensei. The presentation was run well and there are some professors who interest in our research.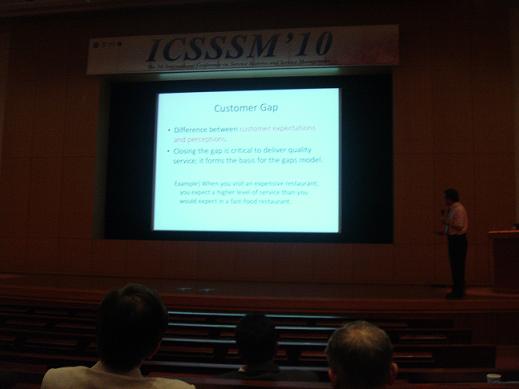 Professor Kijima gave keynote speak after our presentation in the afternoon with title "A Perspective of Service Systems Science". There are some questions from the audience including Professor Liping Fang from Ryerson University, Toronto, Ontario, Canada.
Many experiences we found through the conference and we can meet other researchers to share information and build our relationship by networking. The most important is to build our nest research idea based on comment and suggestion from other professor. See you in another conference in 2011.